Technology Amenities
Technology amenities are in high demand. Residents crave high-speed internet, streaming, and smart home apps that simplify their lives. For owners, technology amenities mean becoming more resident-centric, while creating new sources of ancillary income.



Opportunity for Property Owners
Internet connectivity and entertainment (shows, movies, sports, and news ) are services typically provided directly to residents by broadband providers and cable companies. But with recent changes in consumer preferences and federal regulations, property owners can now provide these services directly to their residents—typically for less.
What's Important
Internet connectivity is essential in a multifamily community. Some call it the "fourth utility." But unlike a true utility, internet service can vary greatly from one provider to another. Whether you are a resident or a property owner, technology amenities like this come with certain expectations. Let's take a look at what's important to each of these groups.
High-speed, Symmetrical
Residents want a fiber-optic network capable of uploading and downloading content equally fast.
Secure, Community-wide
The entire property is "home." Residents don't want to change networks or worry about privacy at home.
Easy & Reliable
Residents want a network that is easy to join, always available, and quickly restored after an outage.
Unlimited Data
Residents don't want to pay a penalty when they reach an arbitrary monthly data cap.
24/7 Support
Residents want their questions (phone, chat, and text) answered quickly by a human at any time of day.
Ancillary Income
Property owners prefer amenities that improve the resident experience and generate new revenue.
Increased Property Value
New predictable revenue streams have a positive impact on the value of a property to investors.
Improved Operations
Process and building automation saves time, reduces labor, and improves efficiencies.
Hassle-free
Outsourcing and system integrations reduce the burden typically placed on internal resources.
Smart (IoT) Ready
Community-wide, managed networks are designed for smart home and smart building technologies.
Community-Wide Connectivity
A single, secure, high-performance network infrastructure allows residents to roam from their apartment to the pool without losing connectivity, performance, or privacy.
Property
The Property includes multiple multi-floor buildings, outdoor common areas, parking areas, and a community center.
Infrastructure
The Infrastructure consists of a connection to a carrier backbone, the main distribution frame (MDF), multiple intermediate distribution frames (IDF), and all indoor/outdoor structured cabling (fiber, copper, etc.).
Connectivity
Connectivity is provided by indoor and outdoor Wireless Access Points and in-unit wired Ethernet jacks for high-performance requirements.
Devices
Devices are electronics (Property-owned IoT Devices: surveillance cameras, access points, thermostats, sensors, etc. and Resident-owned devices: TVs, PCs, gaming consoles, tablets, phones, etc.) connected to the wired or wireless (Wi-Fi) network.
Users
Users are people (residents, staff, vendors, guests, etc.) carrying a personal device connected to the community-wide wireless network. Each apartment or workgroup connects to the network using private credentials to access a secure, virtual local area network (VLAN).
Ready for Community-wide Wi-Fi?
Smartaira 360 is our innovative, Managed Wi-Fi solution. The service integrates into your Property Management System to simplify your Wi-Fi experience. Resident onboarding is automated, and mobile devices are connected instantly with a QR code.
The community-wide architecture and unlimited data mean residents can stream anything from anywhere on the property. We proactively monitor and manage everything, and residents get premium, personalized technical support 24 hours per day, 7 days per week.
Easy, convenient, and hassle-free
Blazing fast, symmetrical speeds
Secure, private connections
2-hour guest access for property tours
As the property owner, the choice is yours. Smartaira offers high-speed internet and DIRECTV services in both non-bulk and bulk models.
Non-Bulk is the traditional service provider model. In this model, Smartaira has a direct (retail) relationship with the resident for sales, service, support, and billing. Each resident decides to purchase (or not purchase) the services independently; and often has a choice of providers.
In a Bulk model, the property owner buys the services from Smartaira and resells them to all residents as an amenity. The owner can include the price of the services in the rent or charge the resident a separate technology services fee.  Smartaira will bill the property owner for all units and handle all service and support requests from residents.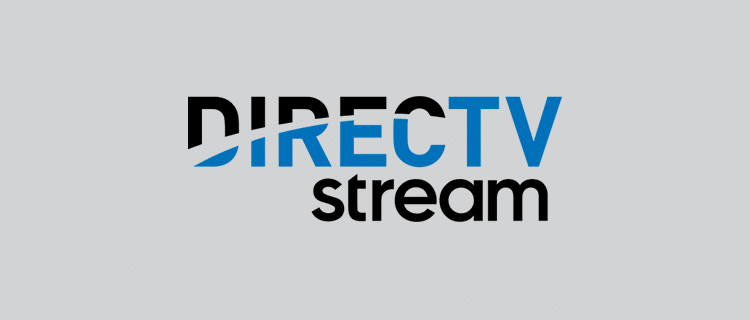 Unlimited Entertainment
Residents can stream the best of live TV and On Demand, whether it's a live game or a favorite movie. Over 140+ channels including Regional Sports Networks, HBO Max, SHOWTIME, STARZ, Cinemax, and more.
See why Properties Choose Smartaira
Per-Unit Calculations
Partnering with Smartaira to design, implement, manage, and support your technology amenities delivers immediate per-unit profitability to your bottom line. Our goal is to increase your property value and deliver amenities that your residents will love—with little to no capital investment.
Per Unit Property Value Increase
Notes:
1. Per-unit profitability varies based on the services and delivery model selected.
2. Property Value is calculated by dividing the annual per-unit profit by a .04 cap rate.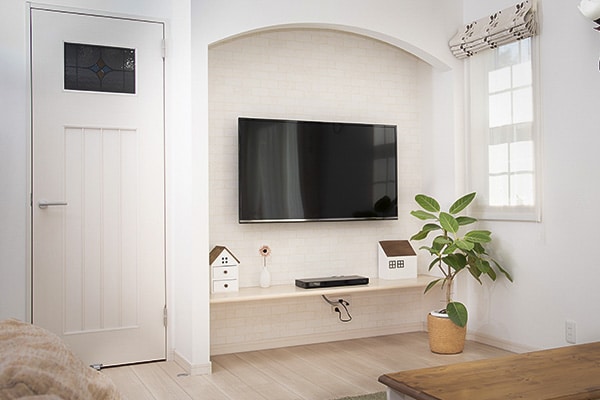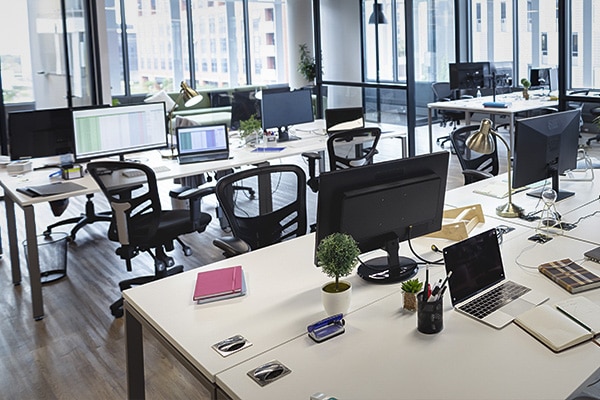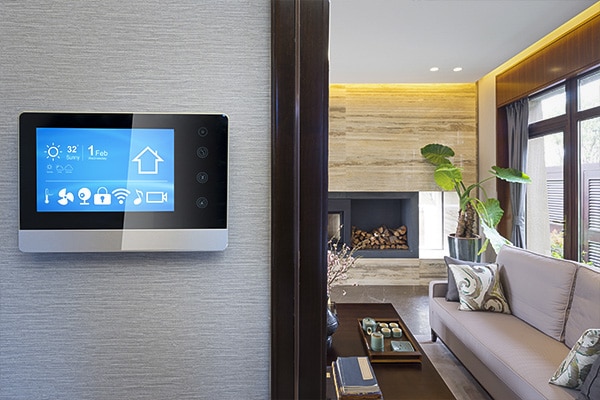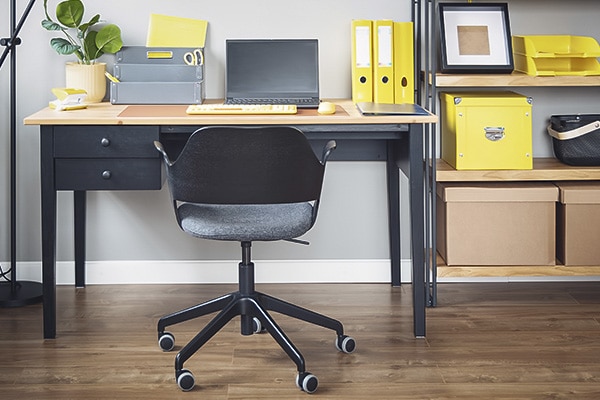 We had a great experience with getting onboard with Smartaria! What made the difference was our Smartaria customer service representative, Brittany Robinson. She is very knowledgeable about the products and services offered by Smartaria. For setting up our Internet and Streaming accounts, Ms. Robinson assisted us through the entire process. We highly recommend Brittany Robinson as a customer service representative!!!
Judy L.


Shantay is one of the most helpful customer service people I have ever encountered. She followed up on our conversation and made sure I was aware of everything. She made special requests for me and delivered on them.
I highly recommend her services to anyone who calls your firm. Thanks for hiring her.
Gwen W.


I am really enjoying my services with Smartaira! When I moved into my apartments, I was grateful for the INSTANTON services. The instructions to access the services were detailed and I love the quick responses to set up. Since I have been at my apartments, Smartaira has stopped by and hosted events and offered special promotions. When there are outages, the team is rapid in their response and usually sends a technician out to assess and restore service, immediately. Since I work from home, this is extremely important and I appreciate how efficient the team is.
I would love to leave a 5 star review for Mitchell and Andrea! Their customer service is superb and any time I need assistance, they have been available and extremely helpful! Smartaira is lucky to have them on the team! Thanks for all your assistance, I am truly grateful!
Courtney R.


Needed help with setting up my own equipment and Victoria patiently walked me through the setup process, only to discover that my apartment complex required us to use Smartaira equipment, which conflicts with what a previous support agent had indicated.
Victoria was very polite, friendly, helpful, and efficient, and ultimately resolved all the issues I had, including the previous misinformation. Thank you Victoria for making my experience with Smartaira pleasant!
Broadband is also fast and reliable, haven't had any dropouts since I joined.
John L.


Great service. Very responsive and knowlegable. Leah was terrific in solving my problem.
Karen R.


I recently moved in to a new apartment and needed to set up my wifi service. Mile was knowledgeable and efficient with getting me set up and understanding how to make the best use of the service. I appreciate that he was pleasant to speak with and willing to help.
Tamera D.


I was having trouble this morning with my TV signal. I called customer service they were very helpful, polite, and professional. They scheduled a technician to come on Monday.
There's not much more one can ask for.
Ahmed E.


Had an issue with my TV and spoke with CJ who was very helpful and knowledgeable and set an appointment for the technician to come.
Garen P.


5 stars specifically for representative CJ!! He was super attentive, friendly, speedy, and helpful. He's the guy you wanna get when you call customer service.
Jill G.


My DirecTV feed went out and calling Smartaira is never a quick process. This time was different. Short hold on the phone and Leah Modell was very professional and efficient in handling my service call request. She escalated my ticket and was very patient and understanding. It's so rare to find a service rep with such temperament these days, and Leah was a bright spot in my day. Thank you, Leah!
Lou N.


Leah helped me to get my internet set up to my Laptop and my printers... It is still not working, so we have a technician coming to the house to set it up
Leah was VERY helpful.
Deborah S.


CJ with Smartaira was extremely helpful, kind and thorough and helped me get set up with what I needed. He made the process easy and smooth and was a pleasure to work with!
Natalia K.


Erika Ortiz with Smartaira is the best customer service representative I have spoken to in years. She made my services need easy and simple I wish all representatives could be that way. She was well spoken, polite, professional and took care of my needs.
Thank you very much.
David M.


What a nice event! Thank you Shirley, Nicole, Tyler and Guillermo. Today was so much fun! The food was good too. It was very sweet of you to host an event at Del Rey Club Apartments. And, thank you for your help with the technical issue I had with my DirecTV receiver.
Your knowledge and impeccable customer service is superior, bar none. It's refreshing to know there are people, such as the 4 of you, who really care about their customers. Thank You!
Stephanie K.


Was helped by CJ Carreon today, amazing customer service he was able to address all my issues efficiently and accurately. Smart kid would make a great sr. technical person.
Bik G.


Michael was one of the most efficient and kind service agents I have ever talked to. He made serviced my request quick and effectively. He was also very easy to talk to.
Baki M.


I had been having issues reconnecting back to my wifi, called in and Michael was great at assisting me with resolving my issue and getting me back online as quickly as possible.
Ernesto G.


I had a great experience with Michael. He resolved my internet issue in no time, was so helpful, knowledgeable, and professional!
Vita A.


Michael J is definitely an asset to your company. He was efficient, courteous, and pleasant. He helped me remove a payment card and add another one.
Lyndee B.


I worked with Shirley, Nicole, Jerry, Sam and Lee they were very helpful and informative on the works of what was going on in the apartment complex on the internet they answered all my questions and were all very polite and i enjoyed their company. I hope to work with them again in the future
Josef H.


Shirley, Nicole, Jerry, Sam, and Lee were all very helpful and informative today when they helped install our internet. They helped give us as much information as possible and had answers for any questions or concerns we had. Im thankful for how kind they all were. Looking forward to working with them again. Thanks for all the help with the new and awesome internet
Jessica I.


I want to recommend supervisor Alex Robles and give full credit to his services , reliable and knowledgeable person. He fixed the problem on my Tv (DIRECTV receiver) just recently received but was not working properly. Thanks again
Jaime S.


Was talking to Nicole and she was very helpful with all of my questions! Definitely a great asset to the company.
Luke E.


I work with Shirley and Nicole and they are wonderful. They're always happy to help and follow up as promised. We need more people like them in the industry.
Gabriel D.


Your team work very professional , be patient and very helpful ...
I will introduce your company with my friend.
Thank you so much Shantay
Liem N.


Shirley and Miguel are amazing !! They got me set up fast and their customer service is amazing. Their service is why I decided to go with this company and not one of the big box retailers.
Christy C.


Called in reference to a billing question do to the company name change and was handled quickly and efficiently but their representative
Jim S.


We love Smartaira mainly for the customer service - Angel is usually our technician and he does such a good job of being responsive, on time, and fixes any issue we have very quickly. Thanks Angel!
Sarah K.


We were having a pretty significant service issue. Took a little time to actually get a tech on site, but that's understandable with the current heatwave causing issues for lots of people. Ceasar came into the neighborhood for 3 calls, and investigated all of them together, doing a fantastic job of communicating the status with all 3 residents and digging deep to see if there was a connection between our issues since they had similar symptoms that occurred at about the same time. He diagnosed a significant issue for some of the other residents, and we were lucky enough that he narrowed our issue down to an old modem, replaced it, thoroughly ensured we were working and getting speeds improved by at least 20% over the old modem. Fantastic service, great communication. Huge kudos to Ceasar.
Donald C.


Adrian G. is the greatest support technician I have ever talked to in my life. They were seriously so responsive and patient and understand, definitely A+ customer service!
Jagger P.


Smartaira is the most professional and reliable company I've ever dealt with. Shirley and Nicole who handle accounts and INSTANTON requests are phenomenal and quick to respond even for last minute installs! I really appreciate techs Miguel and Angel who have been so friendly and helpful 🙂 If you're looking to switch to an internet that is reliable and has amazing customer service look no further!!
Setareh A.


I highly recommend getting services through Smartaira. The entire team is professional, knowledgeable, responsive, and very helpful. Shirley is so sweet and can always explain things clearly. Nicole and Miguel are always quick to respond and they definitely have a yes attitude. I'm happy to have worked with the entire team so far and I'm excited to hear about all the upcoming projects they have to enhance their services.
Jennifer R.


Shirley and Nicole are nothing short of amazing! We appreciate their attention to detail as well as their swift responses. They truly help make our business process smoother! Thank you so much for all that you contribute for us here at Eastown!
Sabrina V.


I was having issues with my internet and the leasing office suggested I try Smartaria.. working from home and having crap for internet was making me frustrated.. so I called Shirley.. and the rest is history! So so happy.. no more internet issues and no more waiting on hold for hours trying to get thru to.. the other guys.. Shirley is so responsive and reliable. If you are frustrated and ready to have great service.. I truly recommend Smartaria.. hope Shirley is your rep.. she and Or Nicole.. will not disappoint you!
Tonya A.


I have been with smartaria for a few years even before they switched names. I recently have been having internet issues and I have had the pure blessing to have Leah from LA, CA on the other end of the call. She has answered two of my phone calls to smartaria and has 100% been the best asset to smartaria (in my opinion) since I started with them. Leah was very kind, patient, understanding, professional, empathetic and did what she could to fix my problems asap. I truly appreciate Leah and that woman needs a raise! Thank you for hiring such an amazing person.
Pirate S.


Our internet service here is fast and consistent with Smartaira. Shirley W. has been super at helping us with any problems. Guillermo does a clean and seamless installation when needed for our new tenants. We actually get compliments from from some of our tenants on how speedy and reliable the internet service is here. Thank you Smartaira, Shirley and Guillermo!
Patty F.


Chris did a great job of answering all of my questions. Thanks so much for the outstanding customer service!
Bill C.


CJ was really great, he was super friendly and walked me through setting up my appointment for the installation process. He explained my plan, what I was choosing and how much I would be paying a month. He was friendly and very knowledgeable and provided great customer service, especially for someone who's shift was about to end. I am glad I became a customer.
Rina G.


Leah at customer service was excellent in helping me get connected. Getting her on the phone was easy, which is a BIG plus. Much appreciated.
Jonathon A.


SMARTAIRA is a great company. My wait time to discuss my bill was under 30-seconds. The advisor was right out of central casting and was helpful, very pleasant and solved my issue and exceeded my expectations.
Thanks Smartaira for hiring and training outstanding and knowledgeable Customer Service staff.
Edwin T.


We've had our satellite service for several years and it's been super reliable.
Their HD service is superb and we rarely have any sort of glitches or delays.
I'd recommend their services in a heartbeat.
Mike R.


I was lucky to have Michael Jorgensen as my customer service agent today. He was polite and took care of my concerns. Thank you for making sure the problem was being resolved.
Donna C.


I had an issue with my current card on file, CJ was kind enough to extend my payment date a few days while my bank mailed me my new card. Great customer service, definitely recommend this internet service to friends and fam
Luis O.


I've had such a good experience with Smartaira. I have had them at 2 apartments now... I just set up my service for a second time and Cris was so friendly and helpful. He was very patient with me and attentive and even saved me some money by taking an old charge off my bill. I definitely recommend them!
Kellan M.


I don't normally leave reviews... however I had a great experience with my customer service representative, CJ. He handled my frustration with calm and professionalism and resolved a billing issue that was crucial to my monthly payments. If you have an issue, ask for CJ.
Eric B.


Leah was patient, helpful, and got my internet up and running in no time. Thank you very much!
Zera G.


My apartment complex fortunately already had an instanton router with Smartaira! So wifi set up was very straightforward - I called, set up an account at a very good rate (they had two months free in my apartment complex), but seems the router was not accurately set up.
The technician Angel who came to fix the issue was extremely polite and knowledgeable in his job. Angel has not only set up the Wifi, but also helped me unpack and set up my TV. So far Wifi works really well. I highly recommend this provider.
Rahim G.


I had a problem with my service and Lea handled my situation, very thankful for the quick thoughtful service
Michael B.


I worked with Michael Jorgenson and he was very easy to work with in setting up my account for Internet and Direct TV. We laughed our way through it all.
Deborah S.


Angel came to fix my internet at home and he was very professional and efficient I really recommend them internet works fast nice
Danny T.


Cris was wonderful over the phone, He was able to go over the prices with patience and make sure I got the best package.
Wonderful service, thank you for taking the time to go over the details with me and make sure I was taken cared of
This was the best customer service I have experienced over the phone.
Greatly appreciated
Maria C.


I needed assistance canceling an account as I had moved. Shymicka Webster assisted me with the task with the limited amount of info I had. She was able to find my account and assist me. Shymicka was patient and extremely helpful.
Tod M.


Angel is a good technician he has a lot of characteristics and a good personality. He helped us out and made sure we understood what he was doing. Very professional in his job
Ranferi A.


Just got off the phone with a customer service representative named Leah. I've had to deal with a lot of customer support personnel lately due to issues in our home and in the immediate neighborhood. Leah was the best. Helpful, friendly, knowledgable, and a pleasure to deal with. She makes her company look good. Thanks, Leah!
Jerry J.


Nick L. Has consistently gone out of his way to help me. I am disabled and he makes sure every month that I am taken care of. So above and beyond!! Honestly, he should be promoted and allowed to train the rest of the staff!!! (I swear he didn't tell me to say that ) seriously, I had several issues with some after hours answering service the used and when Nick L. heard about it, he fixed the issue immediately and had been going above and beyond since. Thank you again Nick!! You're the Man!!
Christopher P.


I can't say enough about Cesar! I had a satellite interruption, and he came over to fix it. He was extremely knowledgeable about our condo system. He went to the central location and fixed the problem. He then came up to my condo to check everything. He was professional and very patient with all of my questions. While he was here, he helped to program my remote and revive what I thought was a broken DVD player. We are very lucky to have Cesar taking care of our system!
Janie P.


Great service and response. Knowledgeable technical engineer, Angel, he came in on time for the setup and also shared great recommendations for places nearby for us being newbies to the address.
Saee S.


Alex came by to set up my internet and when I mentioned that I would also be getting cable TV he went above and beyond to make sure that there were 2 incoming lines that could be used. He made the extra effort and if he didn't I would've be stuck on hold with spectrum trying to figure it out myself. He was knowledgeable, skilled, and pleasant. THANKS ALEX!
Alan L.


Thiago was a life savior, I beyond happy with his patience and attention! You excel at serving your customers. Great job, and thank you for your kind words!
Mary A.


Just got off the phone with a customer service representative named Leah. I've had to deal with a lot of customer support personnel lately due to issues in our home and in the immediate neighborhood.
Leah was the best. Helpful, friendly, knowledgable, and a pleasure to deal with. She makes her company look good. Thanks, Leah!
Jerry J.


Nick L. Has consistently gone out of his way to help me. I am disabled and he makes sure every month that I am taken care of. So above and beyond!! Honestly, he should be promoted and allowed to train the rest of the staff!!! (I swear he didn't tell me to say that ) seriously, I had several issues with some after hours answering service the used and when Nick L. heard about it, he fixed the issue immediately and had been going above and beyond since. Thank you again Nick!! You're the Man!!
Christopher P.


Great service and response. I had a unique set up situation transferring service from a house to an apartment. Nick at the service desk handled this with great diligence and care. Our Communication was excellent.  He worked through the issues and kept in touch until we resolved. I am in the Marketing business so I know how important the customer contact is.  Smartaira did a terrific job here.
George S.


Everyone on the team is sooooo helpful 🙂 Shoutout to Shirley & Nicole for always communicating and being so kind. Tech Vince is so nice and always ready to help! I appreciate him being so friendly when we interact. Miguel is so efficient/fast when he assists and is always so friendly too. Thank you for everything!!
Setareh A.


I switched internet service due to an increase in billing and Smartaira more than doubled my speed for less than Spectrum was charging. Installation date was set for less than a week with a 30-days free. Shantay provided great customer service, was quick, and polite.
Mario Garcia-Gillespie


I am a property manager for an apartment community in Mesa Arizona. We work with George Centeno. He is always available for the office staff and our residents. He always enters our office with a smile and is happy to help! Residents appreciate his hard work!
Reanajean Williams


Are you ready to see how Smartaira Technology Amenities can simplify your resident experience and increase your property value?
Request an appointment.